KIEV STINGL
GET YOUR COPY:
X R I NUIT
EP Klangbad 84 (LC 02160)
Release date: October 14
https://kievstingl.bandcamp.com
** The lyrics are included in the download.
"For us, Kiev Stingl was God!" — Flake (Rammstein) in Rolling Stone Magazine 2017
Videopremiere: "Spiel den Brief" von Kiev Stingl
https://www.laut.de/News/Videopremiere-Spiel-den-Brief-von-Kiev-Stingl-0...
"Meilenstein"-Artikel über "Hart wie Mozart":
https://www.laut.de/Kiev-Stingl/Alben/Hart-wie-Mozart-119186
Künstler-Porträt:
https://www.laut.de/Kiev-Stingl
Musikexpress:
https://www.musikexpress.de/reviews/kiev-stingl-x-r-i-nuit/
Never-before-heard songs from Germany's underground legend Kiev Stingl. Released on Klangbad, record label of Hans-Joachim Irmler, founding member of seminal Krautrock band Faust.
Enfant terrible Kiev Stingl's major label discography totals three records, on Philips, Metronome, and Teldec. More than any other German pop artist, Kiev Stingl embodies massive deviance.
In 1982, he was arrested by the secret police of Madagascar; accused of assisting the CIA in a coup attempt, he was imprisoned in Antananarivo (Ambohibao) and narrowly escaped a death sentence. Upon release, he entered Teldec Studios in Hamburg to record new songs, accompanied only by Götz Humpf (City Preachers). Due to increasingly eccentric behaviour and a lack of commercial viability, producer Achim Reichel (The Rattles, A.R. & Machines) decided against releasing the recordings. The termination of the sessions marked the end of one of underground music's most promising careers.
Seven years later came Stingl's last album Grausam das Gold und jubelnd die Pest, which saw the participation of Alexander Hacke and FM Einheit (both of Einstürzende Neubauten) and was produced by Dieter Meier (Yello). Then Stingl disappeared from the scene.
The pieces on X R I NUIT are based on the previously unreleased vocal and instrumental tracks from those 1982 sessions and were re-arranged and produced by Niklas David (Audiac).
Kiev Stingl Links
Kiev Stingl with Nico, 1988 (Nico's last film appearance in C. Buschmann's "Ballhaus Barmbek")
https://www.youtube.com/watch?v=pVzM_pIurDc
Kiev Stingl with FM Einheit & Alexander Hacke (Einstürzende Neubauten), 1989
https://www.youtube.com/watch?v=RM5sEoiHrhM
Audiac music video featuring Kiev Stingl, track produced by H.J. Irmler (Faust), 2017
https://www.youtube.com/watch?v=CrJdPO-PW-Q
Kiev Stingl - Spiel den Brief, live 1982
https://www.youtube.com/watch?v=LrTt9poewLQ
Partnering with BMG, Kiev Stingl will see his back-catalogue released digitally for the first time, 2021
https://beta.musikwoche.de/details/458457
Kiev Stingl on X R I NUIT
The background to X R I NUIT
In Antananarivo on a grey morning in February 1982 I was arrested by a group of small, dark-skinned soldiers armed with Kalashnikovs. It had been my third night in the villa of Jean-Pierre Martini, a heroin-addicted professor of mathematics at the University of Madagascar, who, over drinks at the Hotel Colbert bar, had convinced me to leave my rented room and join him at his home instead.
With my penchant for recklessness, on my previous nocturnal peregrinations through the city I had shot at traffic police with a cap gun and unknowingly desecrated sacred sites on the outskirts of town with some of the Colbert's working ladies. It was fate that just a short time before a conspiracy, a complot, against the communist president Didier Ratsiraka had come to light. As a suspected mercenaire, I risked receiving the death penalty.
I was detained in the Ambohibao intelligence center, a former Air France building secured by walls, watchtowers, and soldiers patrolling round the clock. Martini had close ties to the government. In the end, I was smuggled off to Paris in the dead of night thanks to the intervention of the German Consulate General, which, however, did not stop Jean-Pierre Martini from loudly accusing the Madagascan foreign minister, who had just landed, of violating the right to hospitality.
Back from Paris, I recorded five songs at Hamburg's Teldec Studios together with the keyboardist and Spanish-guitar player Götz Humpf, including Ozean, Spiel den Brief, and Shang Hai Café, which were never released. Four decades later, in 2021, Niklas David produced a reworking of those three songs.
On "Feu Follet"
In 1984, during the filming of director Karol Schneeweiss's Rosemary ́s Hochzeit, I got to know the one-and-only Domina Domenica Anita Niehoff. Thereafter, now and again I would go and visit her in her brothel on the notorious Herbertstraße in Hamburg's St. Pauli district and play some of my own compositions on her piano. Feu Follet is a small excerpt from one of them.
Credits
All titles
Lyrics & music by Kiev Stingl
Arrangements by Niklas David
Based on audio tracks of an unreleased production by Achim Reichel from 1982
Original line-up at Teldec Studios, Hamburg 1982:
Kiev Stingl – Vocals, E-Guitar & Bontempl
Götz Humpf – Piano, Organ & Spanish Guitar
Additional musicians, 2021:
Niklas David – Synthesizer, Loop-Guitars & Clavinet (A1), Farfisa Organ & Minimoog (A2), Mellotron & Musicbox (B2)
Marlon Schumacher – Nintendo Gameboy (A2)
Pascale Roy – Grand Piano (B2)
Mirjam Nast – Tambourine (A1)
Feu Follet:
Kiev Stingl on Piano, recorded at Domenica A. Niehoff's brothel, Herbertstraße, Hamburg-St. Pauli, 1983
Mixed and produced by Niklas David
Mastered by Stephan Mathieu, Schwebung Mastering, Bonn
All titles published by Gorilla Musik-Verlag GmbH, Hamburg
Front cover: Kiev Stingl, Rua Washington Luis, Rio de Janeiro, February 1985
Photo: Luiza de Oliveira
Cover design by Julia Baudistel
01 Ozean
02 Spiel den Brief
03 Feu Follet
04 Shang Hai Café (Von Mund zu Mund sind wir zu weit)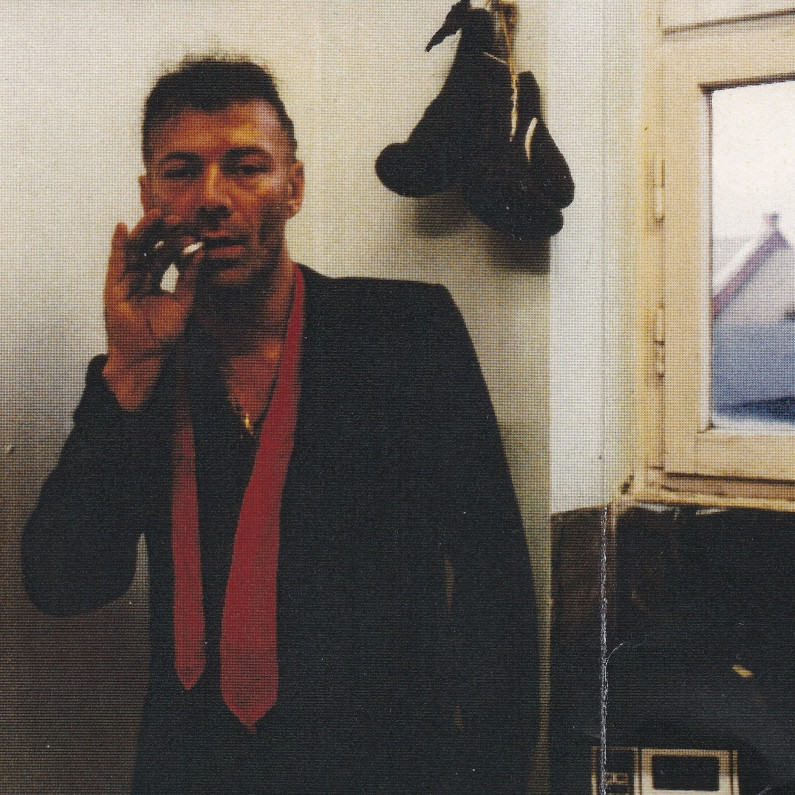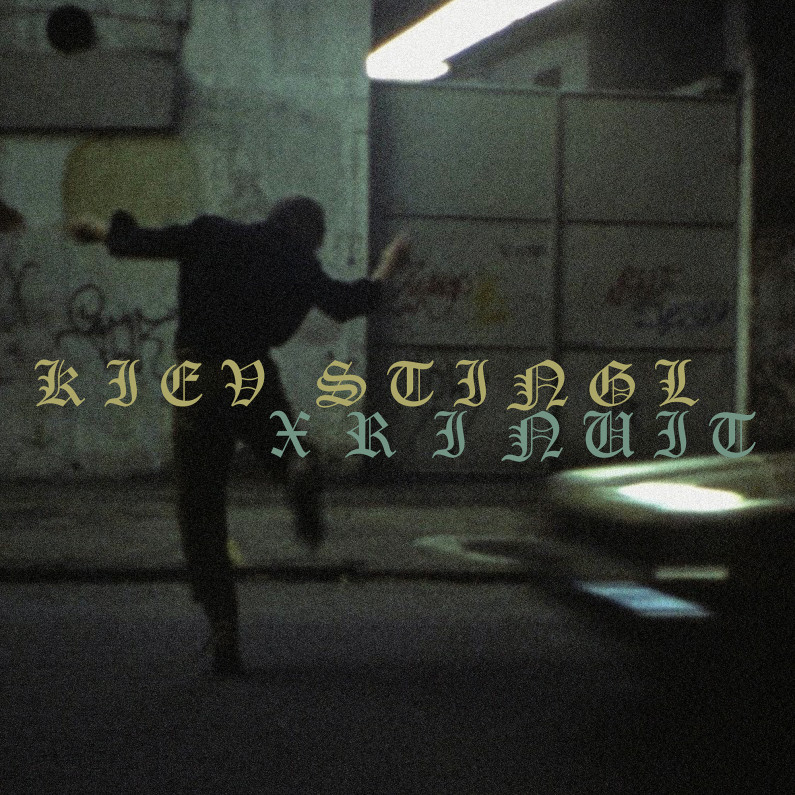 Shay Khan - New Klangbad Signing - Single Release: 09.11.18
SHAY KHAN & THE BAGEECHAS
Shay Khan is a British/South Asian artist & musician creating her own distinctive flavour of experimental folk/punk/rock, sung in English, Urdu, Punjabi and Hindi. Inspired by her Eastern nomadic roots and a lineage of esteemed poets in the family harking back generations, Shay's devotion to storytelling was ignited from a very tender age with influences including luminaries such as Anushka Sharma, Elizabeth Fraser, Rachid Taha, Tom Waits, Patti Smith, Nusrat Fateh Ali Khan, David Bowie, Velvet Underground and Bob Dylan to name but a few. Having performed extensively across Europe as well as being personally invited by American folk artist Ani DiFranco as main support on her European tour, Shay is all set to present her highly anticipated debut single, Sapphire Ghost to the world (release date 09 Nov 18).Shay is signed to independent German label Klangbad and is in the throes of putting the finishing touches to forthcoming album 'My World Too', produced by Hans-Joachim Irmler, founder member of Krautrock pioneers FAUST.
Single: Sapphire Ghost
Available: 09.11.2018 via iTunes, Spotify and more.
Album release: Early 2019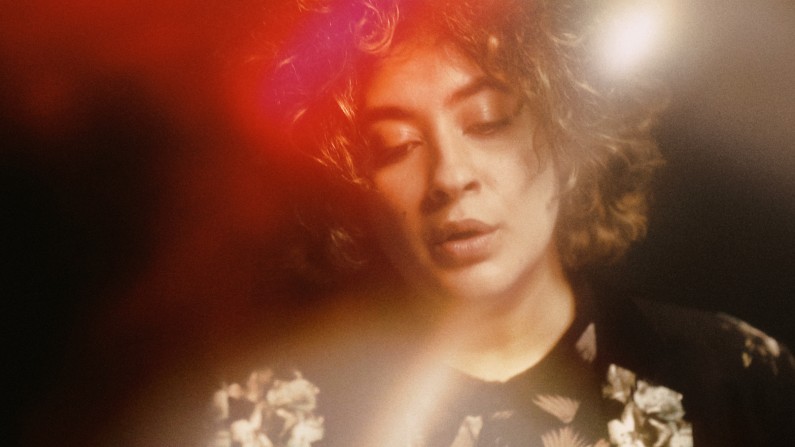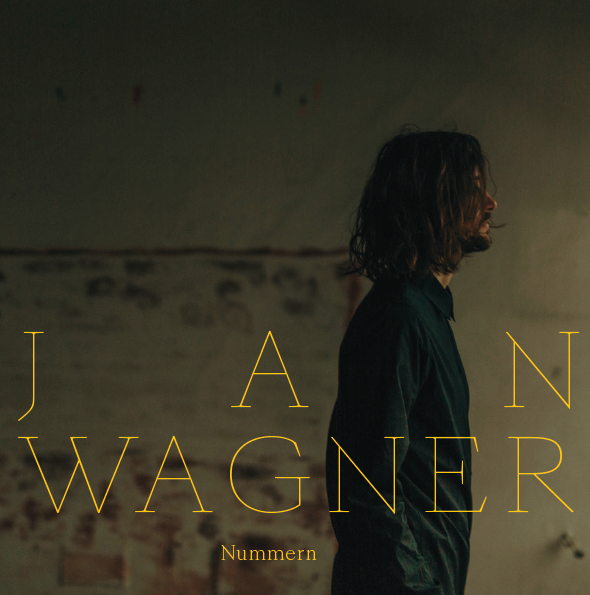 Hans Joachim Irmler + FM Einheit Konzert 29.10.2018
Das Kultursommerprojekt 'Industrie-Kultur'
Joachim Irmler von Faust und FM Einheit von den Einstürzenden Neubauten haben mit ihrer Musik 'Industrial' in Deutschland mit erfunden. Archaische Klänge treffen auf innovative Sounds. Oder wie es das Klangbadlabel, auf dem die beiden veröffentlichen, formuliert:
"Es darf von einem historischen Zusammentreffen zweier deutscher Musiker gesprochen werden, wenn Hans-Joachim Irmler auf FM Einheit trifft; zwei lärmende Urgesteine der experimentellen Musik."
Wir stellen also hier Industrie-Musik ersten Ranges auf die Bühne. Veranstaltungsort soll die Wollfabrik Moselkern sein – eines für die Bevölkerung hier wichtigsten Industriekultur-Denkmäler der Region.
Ort: Wollfabrik Moselkern
Datum: 29.10.18
Einlass: 18:30h
Beginn: 19:00h
Tickets unter kulturtransistor.de oder Mobil: 017632569871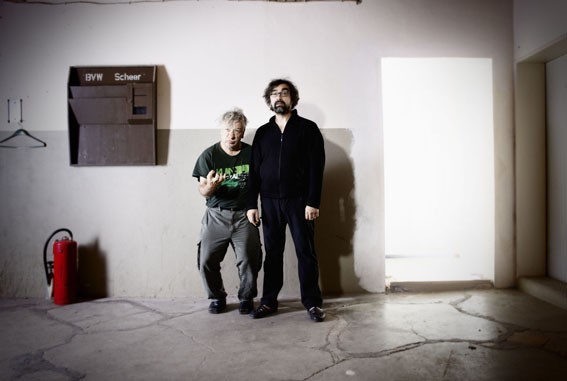 raum13 - Zeitspiralfedern Festival
ERÖFFNUNGSWOCHENENDE
ZEITSPIRALFEDERN : FESTIVAL
22.& 23. September mit erstklassiger Besetzung.
Mit der Uraufführung Zeitspiralfedern am Samstag, den 22. September – 19:30 Uhr verwandeln Autoren, Architekten, Ingenieure, Musiker, Performer, Lichtgestalter sowie Initiatoren der Kölner Kulturhotspots das Deutzer Zentralwerk der Schönen Künste zu einem Kristallisationspunkt, der exemplarisch anhand des Otto & Langen Quartiers die Kernfragen der Stadt sichtbar macht. Mit dabei sind u. a. die Ausnahmemusiker und Experimentatoren Hans Joachim Irmler und Carl Friedrich Oesterhelt, die fabelhafte Autorin Mia Frimmer, die Objekt- u. Performancekünstlerin Martina Kock, das Architektenbüro Bodo Marciniak, der Foto - u. Videokünstler Dung Nguyen Ho aus Vietnam und natürlich die Initiatoren und Inszenatoren raum13 Kolacek&Leßle samt Team.
Sie können sich auf ein Kunstereignis der Sonderklasse freuen!
Karten 16 € / 12 € ermäßigt, Reservierung empfohlen ticket@raum13.com
Mehr Informationen:
http://www.raum13.com/global_projects/details.php?id=149&state=current&t...
We are happy to announce a new Klangbad release.
Release Date: 28.09.2018
Klangbad80LP + Download
Klangbad80CD
https://soundcloud.com/klangbad/mose-espiritu-santo
Konzerte:
Samstag 8 . September Walser herbst http://www.walserherbst.at/
Freitag 23. November im Kulturbahnhof in Andelsbuch (bregenzerwald)
Donnerstag 7. Februar 2019 im Vorarlberger Landesmuseum in Bregenz
"Film Musik" funktioniert umgekehrt: Das neue Mose-Album ist ein Soundtrack, der den Film erst entstehen lässt. Ein melancholisches Kopf-Roadmovie führt in verborgene Erinnerungsräume, in Zimmer, die an heißen Sommernachmittagen mit Vorhängen verdunkelt wurden, in abweisende Landschaften, an die Ränder schlafender Städte, in Hallen, riesig, leer, sonnenzerlöchert. Die Bilder, die Sounds überlagern sich, flackern ineinander. Herkömmliche Song-Strukturen lösen Mose auf dem neuen Album weitgehend auf, die Sounds schieben sich wie Zahnräder ineinander, hinein und wieder hinaus aus einem Hörraum, in dem sich die Band diszipliniert gehen lassen darf. Jazziger als auf früheren Alben, aber ohne die alten Blues-Wurzeln ganz zu verleugnen, dekonstruiert in Slow Motion.
Man hört und spürt: Hier spielen ganz Vertraute schon sehr lange zusammen: die aufeinander hören und reagieren, die der atmosphärische Trompete, manchmal einer Stimme, gelassen folgen. Analoge Ambient Musik, hypnotisch wie Herzschlag.
Doris Knecht
(Doris Knecht ist Schrifstellerin und Kolumnistin. Sie kennt Mose seit den ersten Tönen.)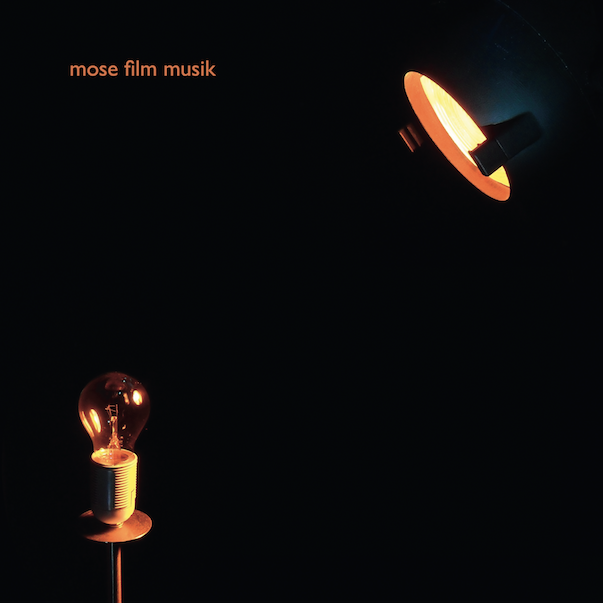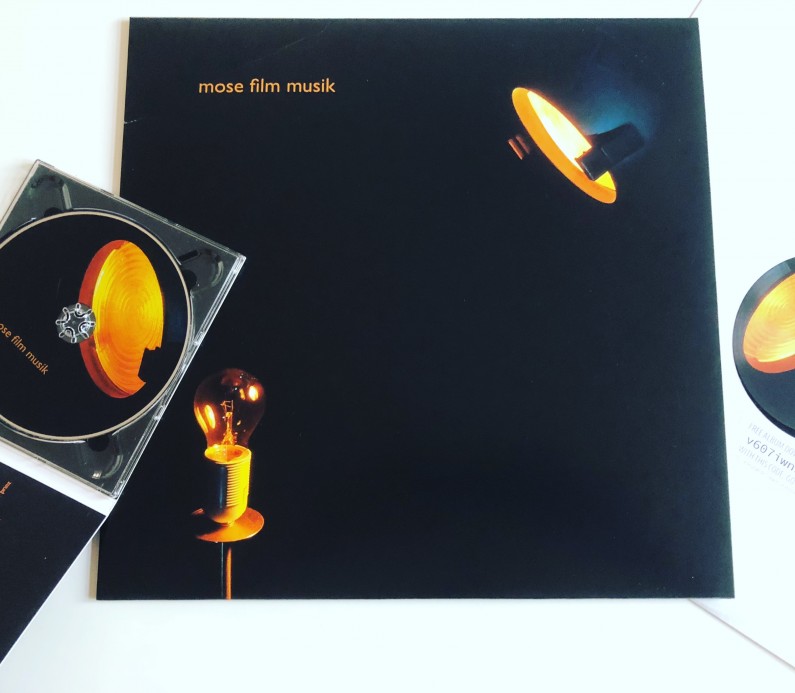 Klangbad76LP, CD und Download
Artist: AUF
Album: GETIMED
Release Date: 04.05.2018
www.auf-music.com
"Getimed ist der Beweis, dass noch sehr viel geht in der Rockmusik aus Deutschland." (Spex)
"AUF's Debütalbum macht süchtig: Ich höre es ununterbrochen." (Hans Ulrich Obrist)
"Im Konzert ist das Duo stets ein Erlebnis, auf 'Getimed' wahrt es die Freiheit und die Kraft seiner Musik." (Rolling Stone)
"Hier ist ein Rockduo aus Berlin, das in der totalen Verknappung der Mittel – E-Gitarre, Schlagzeug, Gesang – einen gigantischen Klang liefert." (Radioeins)
https://www.radioeins.de/archiv/podcast/soundcheck.html
"Unfassbar poetische Texte, faszinierende, radikal-zarte Reduktionen, die man unbedingt laut hören sollte." (Westzeit)
"Hype des Monats!" (GAP, Wien)
"AUF haben eine zeitgenössische Virulenz, die hell-nervöse, die heu- tige Zeit beschreibende Stimme der Sängerin Anne Rolfs, die zudem die Gitarre spielt wie ein komplexes System. Dazu spielt Mathias Brendel ein Schlagzeug, das aus einem Kraftwerk stammen könnte. Die Band hat auf dem Album GETIMED einen Masterplan entwickelt, der an Eiskristalle in einer Wüste erinnert." (Thomas Scheibitz)
"Anne Rolfs ist die tollste Gitarristin, die ich je gehört habe. Ihre Band hat eine enorme Power. Wicked!" (H.P. Baxxter)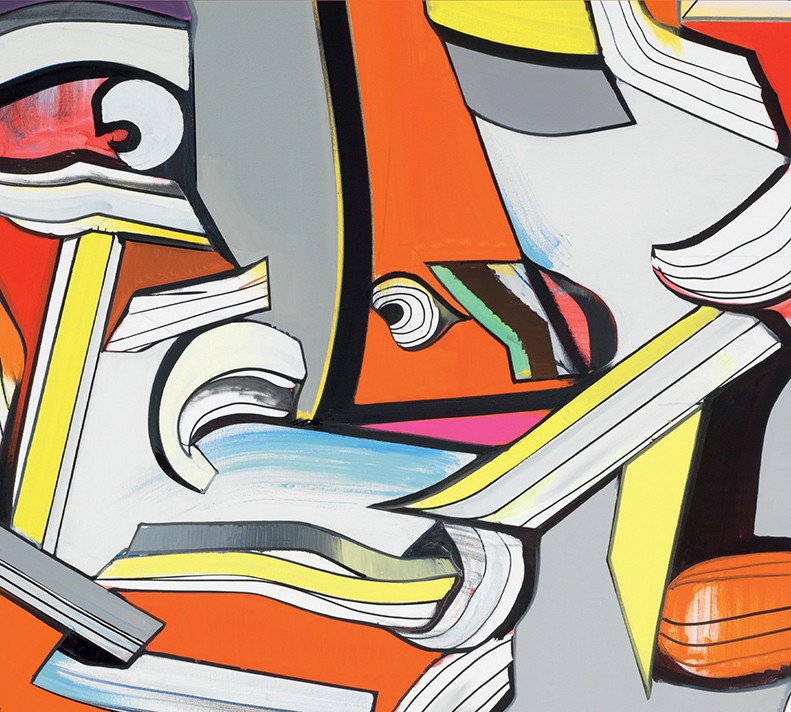 Special Edition "Die Gesänge des Maldoror" 7inch
Friday, December 15, 2017 - 22:27
IRMLER/OESTERHELT
GESÄNGE DES MALDOROR
7"
Tracklist: PASSION, LAMENTO (both tracks not included on the full album)
Limited to 99 copies.
Made by Monika Nuber
Each copy handcut, cover handmade and handwritten, each copy unique.
Signed from Irmler/Oesterhelt/Nuber
incl. Download Code
Pages